Popped into town this morning with Ben. Came home, had a sandwich for lunch then repaired the puncture in Karen's rear tyre & relocated my GPS bike bracket to the handlebars.
The three of us then headed out for another ride. We did ask Chris if he wanted to go but he wasn't keen and I didn't have the heart to push it. It really would have been better for him to go, to get used to it, but ahh well.
We headed down the tow path along the Kennet & Avon canal but this time into the town centre and out the other side onto the River Thames and along to Sonning Lock where we sat in the garden of a little cafe and had a pot of tea. The only problem was the amount of wasps buzzing around; the little bastards wouldn't leave us alone. After quickly downing the tea we headed back roughly the way we came. A very nice ride, although a bit knobbly on the buttocks what with all of the uneven paths and fields we went through.
I'm not too chuffed at the location of the GPS now. Sure its great for looking at, its just that its so exposed if I take a tumble and it worries me. Gonna try the crossbar next and see if that's okay as its a bit more protected there.
A few photos were taken.
New mounting position for the GPS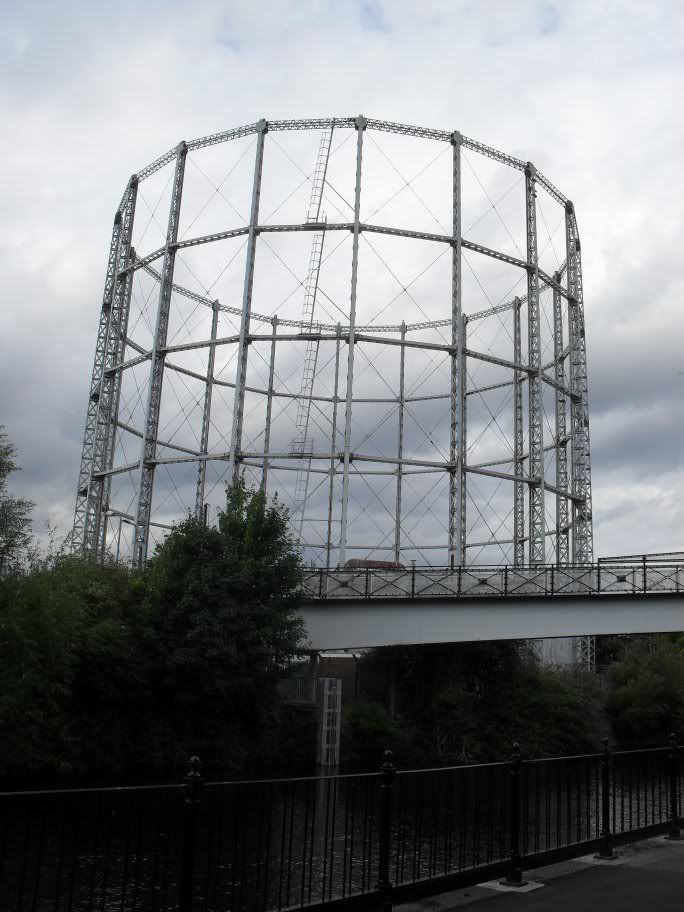 One of Reading's old Gasometers
As we came back through the town they had this great thing set up. Looked like a laugh to me. At least the kids get to know what a hamster feels like lol
The other view along the canal as it goes through town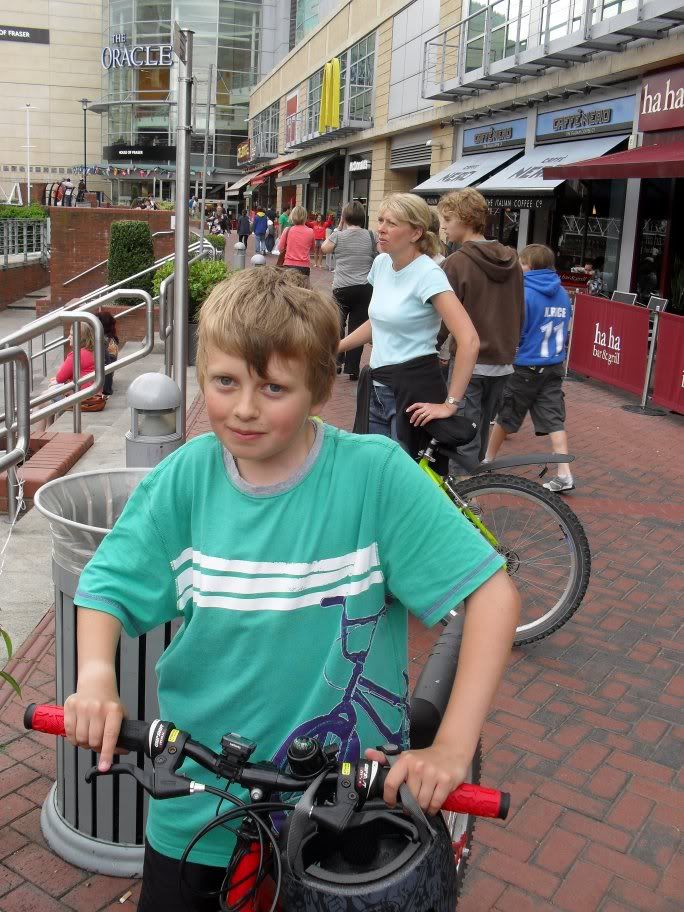 Sweaty haired Ben and Karen enjoying a break
Bike Computer Stats
Mileage: 14.32 miles
Time: 2 hrs 27 mins 40 secs
Average Speed: 5.8 mph
Maximum Speed: 16.6 mph

Active 10 GPS Stats
Mileage: 13.4 miles
Total Time: 2 hrs 24 mins
Average Speed: 4.7 mph
Average Moving: 5.7 mph
Maximum Speed: 15.7 mph
Total Ascents: 1,916 ft
Total Descents: 1,919 ft
Max Altitude: 469 ft
Min Altitude: 88 ft