Today we went to St Ives, which is on the north coast of Cornwall. St Ives is a beautiful town full of small shops with all kinds of things you would rarely see anywhere else, certainly in such close quarters. The town is widely renowned for its artist community and this is seen in the amount of extraordinary galleries. The harbour hosts a nice sandy beach when the tides out, although at either side of the town there are other equally nice stretches of beach.
We took the short cut across the River Fal on the King Harry Ferry. Apparently its the most expensive car ferry in the world based on a cost per distance travelled. Very short about 400 yards costing £5.00 one way and £7.50 return.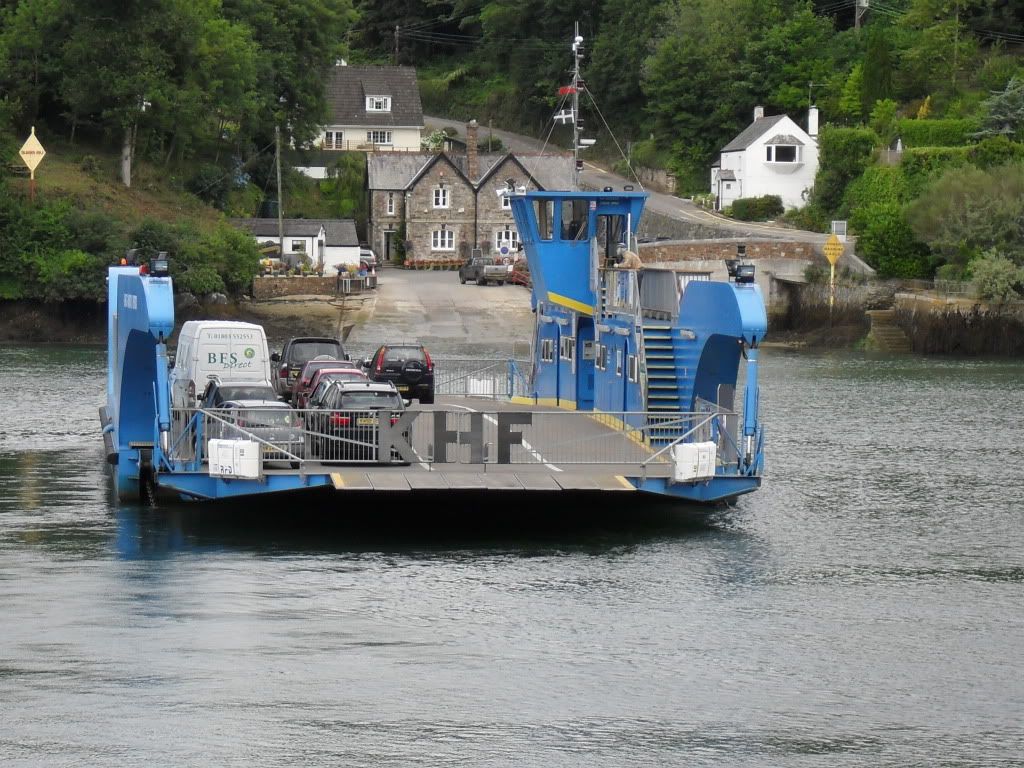 When we got to St Ives we had a great meal in a pasta restaurant we've eaten in on previous holidays. Initially we all ordered the Tagliatelle with Pork Meatballs, however they'd just had a run on them and only had one serving left so we graciously said Ben could have that and we both ordered the Chilli Chicken & Tagliatelle, side salad and a warm garlic buttered Ciabatta to share.
Ben with a "mmmmm absolutely divine" look on his face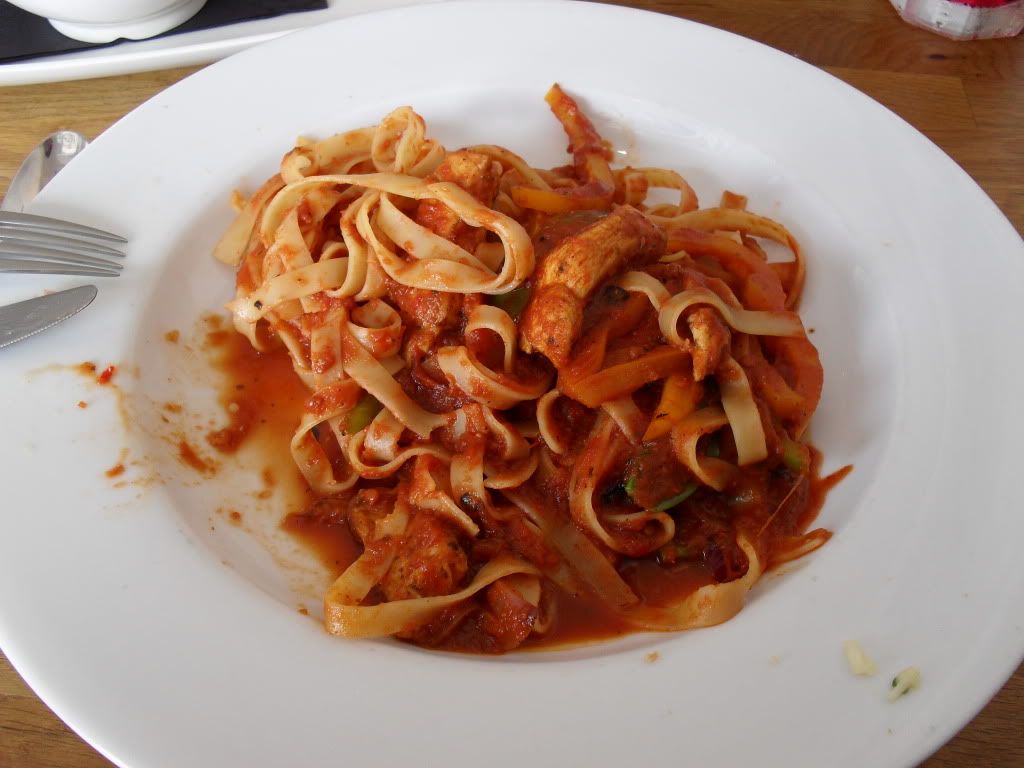 My meal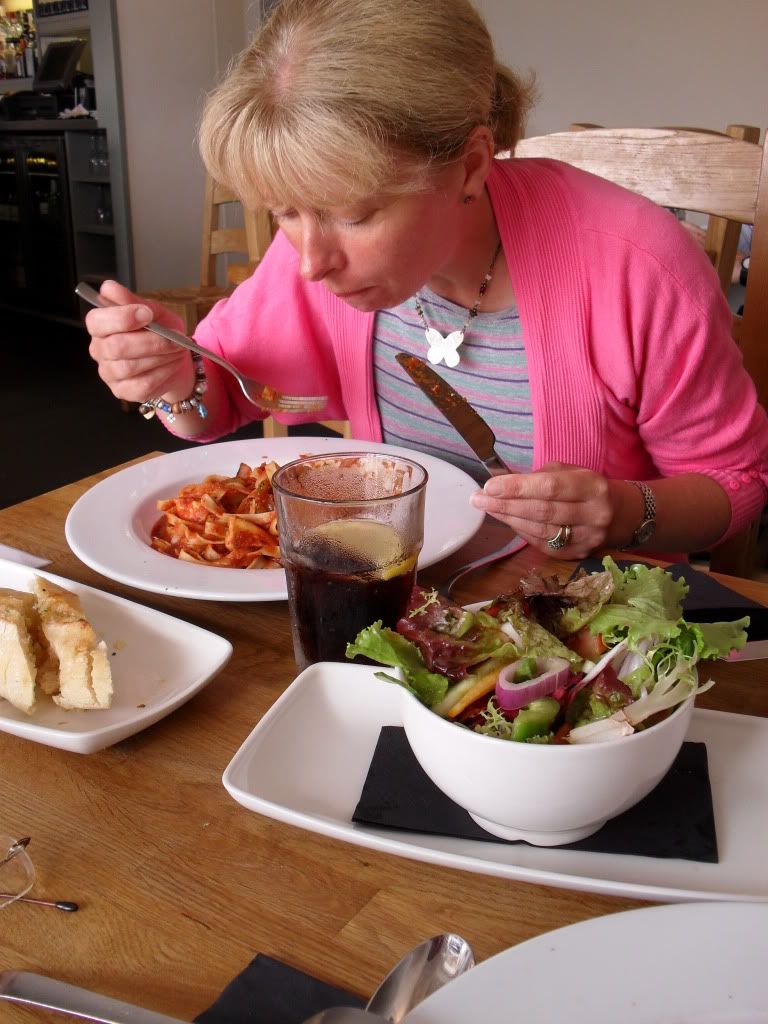 Mastering the Tagliatelle without getting it all over the face and clothes
Dish of the day?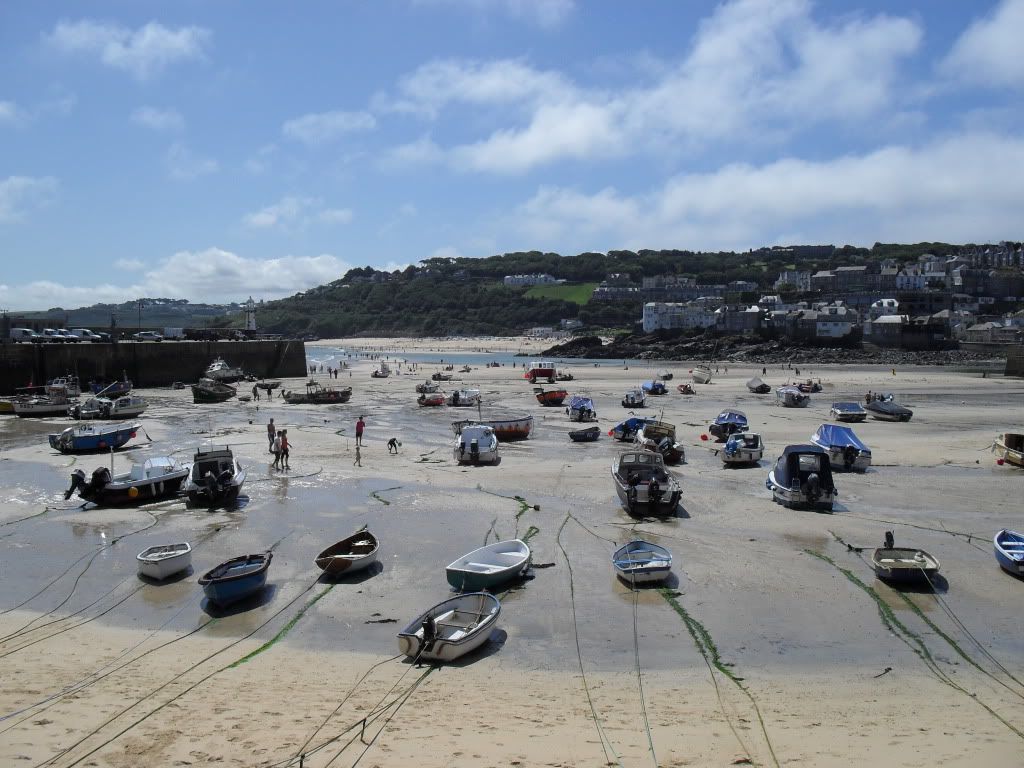 St Ives harbour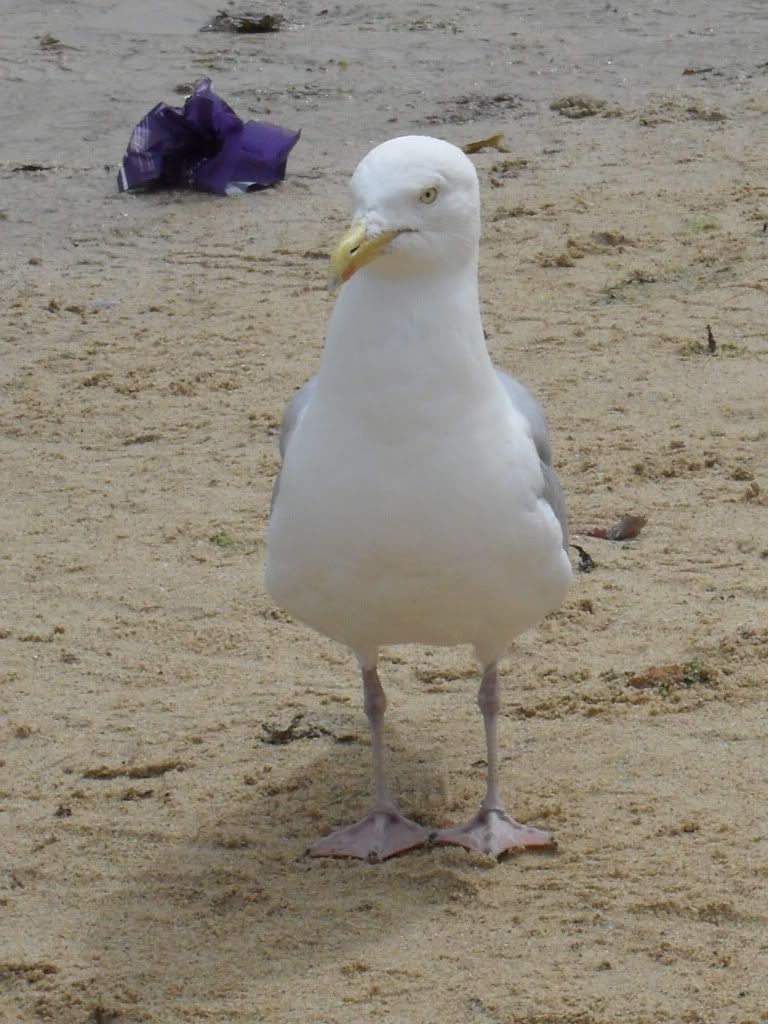 "mine..mine..mine..mine"


After St Ives we returned home via the ferry. Just after crossing there is a little side road which takes you to The Smugglers Cottage. Along the road are the remains of the American troops facilities from when they left there to go to Omaha beach. Not a lot remains; an old latrine, some rusty corrugated sheds and that's about it. Unfortunately the previous owners of The Smugglers Cottage retired last year and it has been taken over by some other concern. The place was great for a Cornish Pastie and a drink outside sat by the river and they had a lot of memorabilia which is now gone,along with the Pasties, in favour of expensive food which I personally wouldn't want to eat let alone pay for. We settled for a packet of crisps.
The Smugglers Cottage
This area is a side stream off the River Fal & is used as a storage place for huge ships which are soon to be sold for scrap or to make razor blades from them. Its a great shame to see such huge behemoths laying there waiting their doom.
We then drove into St Mawes village and got some take away Cornish Pasties which we brought back to eat at home. We had a great view out of the kitchen / dining room as we ate:
I've added enough weight to make me stop eating for a month.
Previous weight: 215.2 lbs (15.37 stones)
Today's weight: 221.2 lbs (15.8 stones)
I haven't weighed that much since around January this year. I may as well say goodbye to the past 6 months. And I was going to be soooo good on holiday too!