Gears - Who needs 'em! I'm pissed off with frigging gears, specifically the ones I fitted today. If it wasn't for the England - Germany match Id have been messing about with those poxy things all afternoon, covered in oil and crap off the bike, chain, derailleurs, sweating under the sun and with one eye buried in the Zinn maintenance book trying to figure out why the hell they wont work properly.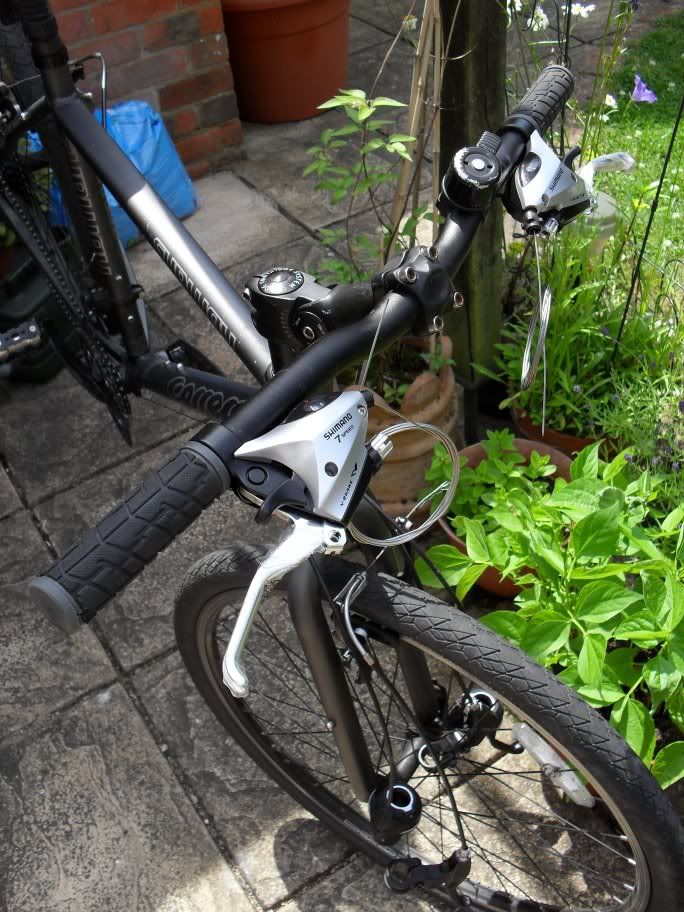 The front one goes on the small or middle one depending on how tight I do up the cable. The rear one seems to skip gears and either wont get to the inner cogs or wont get to the outer. Slacken the cable, tighten the cable, adjust the high screw, adjust the low screw...I eventually gave up in frustration.
I will probably have to work late almost every night next week so I doubt I can get to do anything with a clear head in the evenings. I might just take it into the shop & beg.
The only good thing about today was I made this in the morning.
A nice chilled pasta salad for dinner, which went with a bowl of mixed lettuce I drizzled in rice wine vinegar & poached chicken breasts which I had been marinading in a chilli, lemon & dry white wine solution all day. Absolutely fantastic on a hot day like this. Plus theres a good 2/3rds of the pasta left over for meals during the week.
As for the England match, well I don't blame the referee - it was all the lines mans fault who should have had his eye on the ball like every other person in the world watching the match. As for FIFA and their stance on no goal line monitoring, they need a good kicking. Its not fine to say "well it wouldn't have made a difference in the end", because we don't know that! If England had equalised its possible this would have driven them mentally & given them the edge they didn't have being a goal down. Maybe it wouldn't, maybe it would. Of course our defense was non existent anyway. I mean the Germans had nearly the whole England half to themselves sometimes! Meh..football.