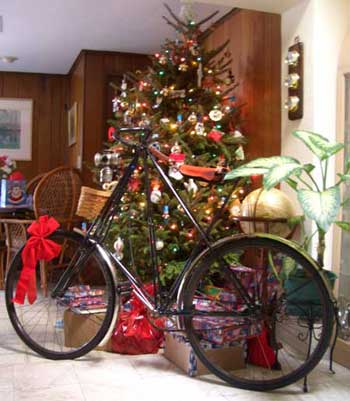 No cycling at work so far this week. I've had a lot to do at work and so worked through a few lunchtimes and late evenings plus I've also had some personal things to sort out so the time to ride has not been available to me.


On the plus side, I have managed to compile my x-mas list for my family. I certainly don't expect to receive ALL of the items listed, but my wife and kids clam they need ideas so I have to do a list for them.
Just so long as I don't get socks!

There's never anything I really need, however this year the cycle carrier would be a real blessing for me.
A cycle carrier for th

e back of my car.

A rear mudguard for the MTB.

A bicycle maintenance book.

Call of Duty Modern Warfare 2 for the PC.

I've given up the thought of buying a cheap road bike for now. My thoughts are that following x-mas there may be a few more available or cheaper deals to be had.